Good news for Southern Pacific modelers! Protocraft has reversed it's policy and started offering decals in HO scale. The company had previously stated it was going to stay in the O-scale market, and leave the HO market to others.
Included in this change of heart, there are several decals for Southern Pacific GS Gondolas.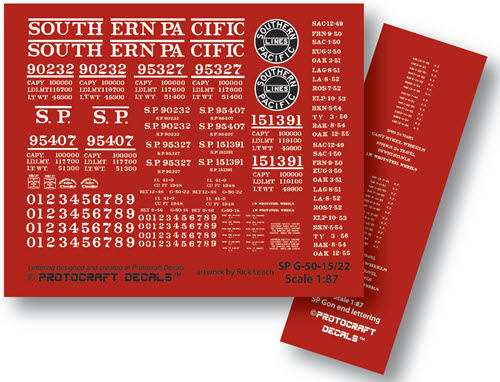 Decals for the G-50-15/-22 (i.e. Red Caboose steel sided GS gondola)

Decals for the G-50-20/-23 composite side GS gondola (i.e. Red Caboose composite sided GS gondola, with or without beet rack extensions
You can see the entire line of HO decals from Protocraft at this link.